Raw files are not typically exported from LR unlike jpeg and tiff.  To export the raw file select 'Original' from the drop down list of file string options as shown in the screen below.  This will export the original file and the associated .xmp file which are the processing instructions.  You can also export your raw files in the raw DNG format which is Adobe's cross platform raw file, BUT these embed the raw processing to date in the file so you are effectively exporting a raw version of your processed file rather than the original.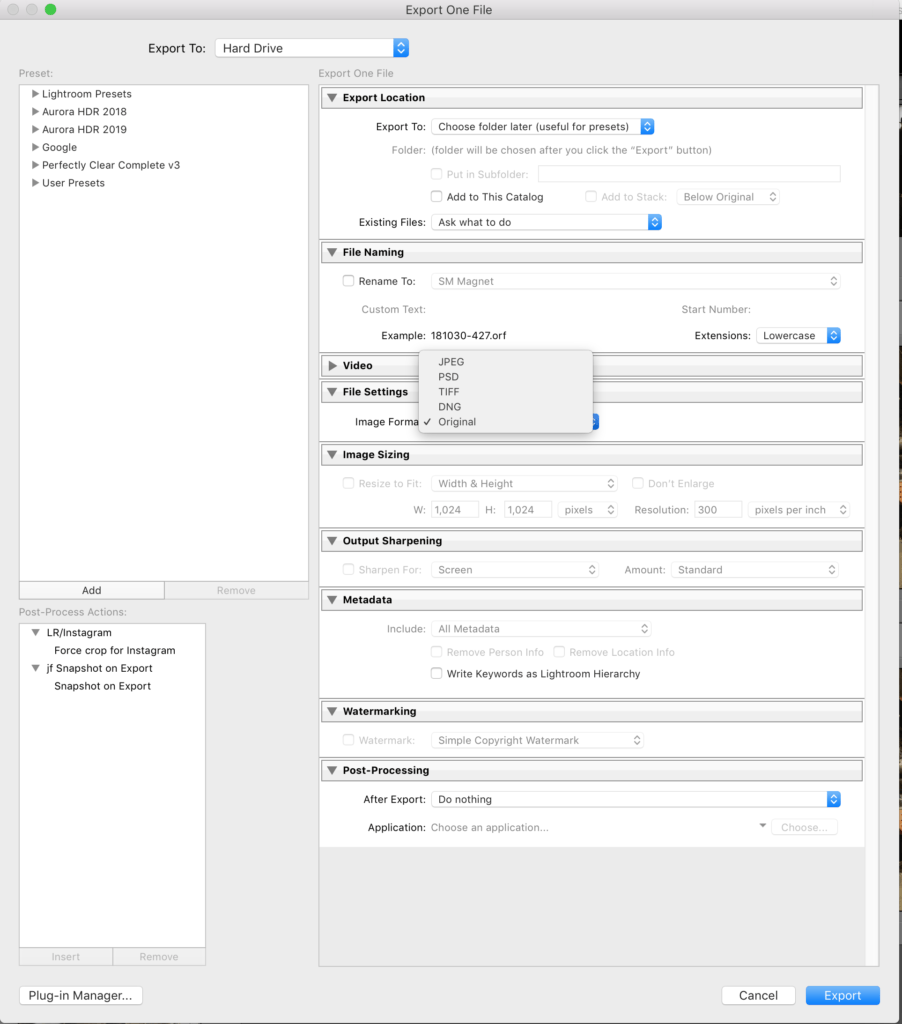 The original free Nik plugins continue to work in most instances but are no longer supported.  After Photoshop's latest update, the plugins may now force Photoshop to close when the plugin attempts to save its changes. This not only limits your use of Nik's software, but it also will also cause you to lose all unsaved changes to your image prior to using the plugin. Luckily, there is a very simple workaround.
When the photo opens in Nik, you will see a settings box in the bottom left corner of the screen.  Open the settings option and navigate to the tab labeled "After Clicking OK."  In this tab, you will want to change the setting from "Apply the filtered effect to a separate layer" to "Apply the filtered effect to the current layer."  Save the changes and it should apply to all further uses of the Nik software.