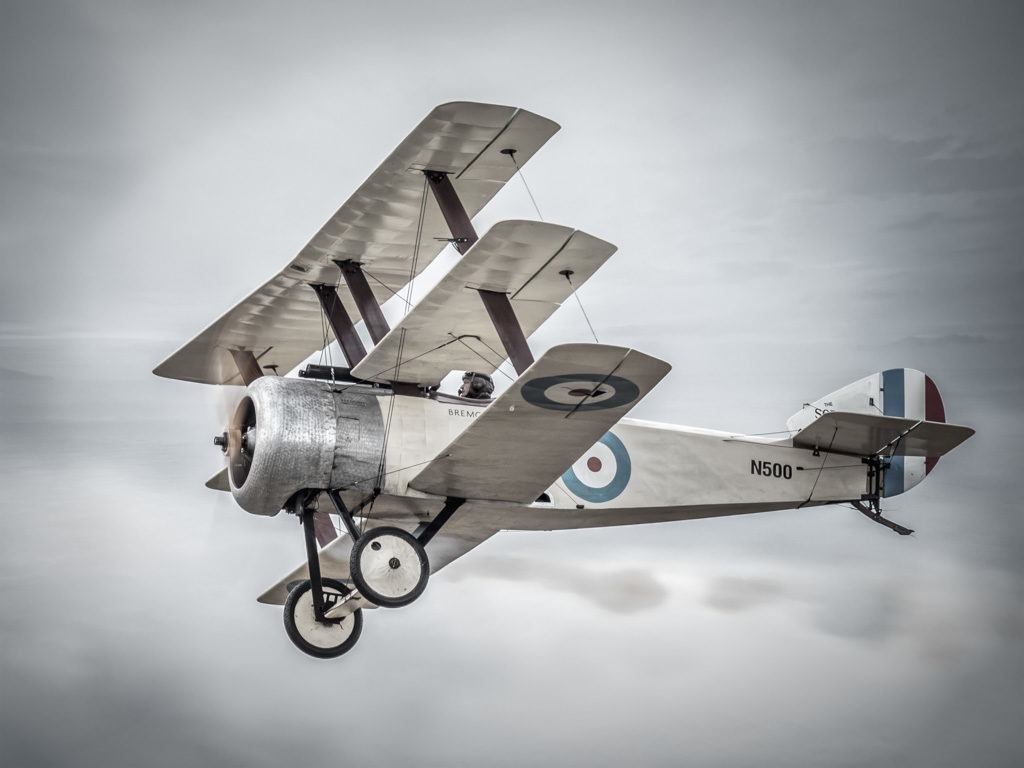 Here are the aviation photography tips as shared in Week 1.
Focus

Continuous autofocus (AF-C or AI Servo AF)
Focus tracking if available
Group of focus points (or all/auto)

Exposure – several options

Manual metering
Spot metering (off plane)
Exposure compensation – +1 to 2 stops

Mode

Shutter priority – set for aircraft
Fast for jets – ~1/1000
Slower for propellor blur – start at ~1/200

Spitfire sweet spot is ~1/160
Helicopters real challenge – slow props but body movement

Frame rate

Continuous – ~6 frames per second

Lens

100-400 good start
150-600 first choice of many
Fixed focal length restrictive

Support

Hand held – flexibility
Gimbal head for long/heavy lenses
IS/VR on auto for modern systems

Panning

With prop blur
Plane moving in 3 dimensions – not easy to get all sharp – hence many frames

Light

Try to keep light at your back – watch the sun!
Avoid glare
Use clouds for interest

Post processing

Reduce highlights, lighten shadows
Mild HDR
Watch for sensor dust!
Drop in another background or texture

Ex-/current nature photographers

Andy Rouse
Moose Peterson

Airshows/Opportunities

RIAT, Duxford, RNAS, Eastbourne
Mach Loop, Wales
Other shows/flypasts
Museums
White Waltham!