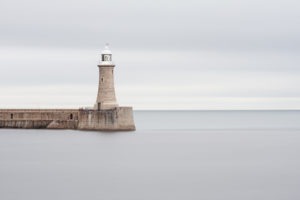 Surprises never get more surprising than Dave showing us some Landscape images during his talk on the North East! Not only was he sharing his new-found love of landscapes, we learnt all about his new pet project, now that he has moved on from downpipes and public conveniences! He showed us the very picturesque side of this gloriously unspoilt area of the country, alongside some images of the more gritty side to the area.
Steve Crump shared a presentation of his Food and People images from his recent trip to Borough Market, which was very well received, and for those of us that haven't been it provided a great incentive to go and visit ourselves. The first of our Member presentations, and a great way to start them off.
Dave then showed us the importance of good light in our images, something that we don't always place as much emphasis on, as we should do.
But the most important thing to report from the meeting, is that in Steve's absence Dave managed to assemble the new screen and take it down again without losing any fingers in the process!